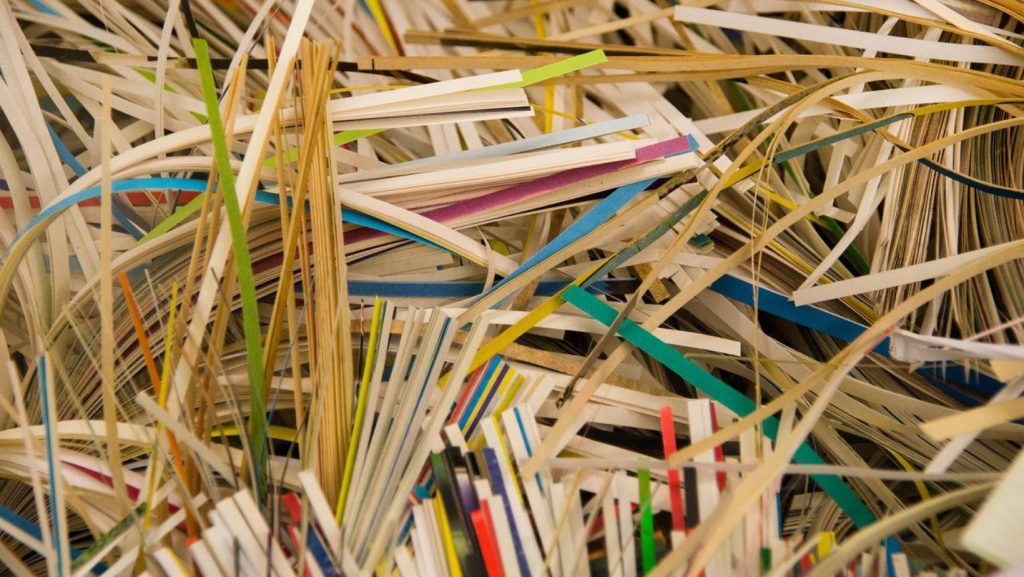 When it comes to document destruction and shredding, confidentiality is key. That's why at SafeSHRED, we have a strict process to ensure that all your documents are securely shredded and HIPAA-compliant.
Here's a step-by-step look at our process:
Step 1: Documents Are Collected and Stored in Locked Bins
Maintaining confidentiality is of utmost importance in any business, which is why we offer secure document storage solutions. Our locked bins and consoles are perfect for storing documents of all types, from client files to financial records. SafeSHRED will gladly provide bins for short and long-term use. Larger sizes are also available. We can even assist with off-site document storage and shredding if needed. Whether you're looking for a temporary solution or a more permanent one, SafeSHRED has you covered.
Step 2: Transport of Documents Is Then Secured
At SafeShred we take the security of your documents very seriously. That's why we utilize protected transport methods to ensure that your information remains confidential at all times. Our fleet of locked vehicles is equipped with advanced GPS tracking devices, so you can rest assured that your documents are always safe and secure. And to further protect your sensitive information, all items remain in locked security containers until they are destroyed. We guarantee that your documents will always be protected – from the moment they're collected to the moment they're destroyed!
Step 3: Industrial-Strength Shredders Are Used by Our Pros
Are you looking for a reliable and secure shredding service? Look no further than ours! We use industrial-strength shredders to destroy all your documents. For on-site shredding services, our advanced shredding technology allows your employees to follow the paper shredding process via a video screen built into each of our mobile shred carts. Plus, we're NAID certified and compliant with FACTA and HIPAA regulations, so you can rest assured that your documents are in good hands.
We've got you covered there if you need off-site shredding services. We have a state-of-the-art 75,000-square-foot facility where we'll take care of everything for you. And for added peace of mind, we offer customers on-site witnesses to ensure due diligence.
Get Started Today With SafeSHRED
SafeSHRED is proud to provide Southern California residents and businesses with the best security shredding services available. Our process is designed to protect your confidential information from prying eyes. If you're interested in learning more about our secure and confidential shredding services, please contact us today. We would be happy to answer any of your questions or set up a free consultation. Thanks for reading!