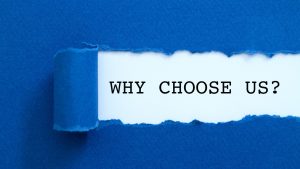 If you're looking for reliable on-site shredding, you know there's no room for compromise regarding security. That's why SAFESHRED is the best option, we provide uncompromising security and peace of mind at every turn. Our innovative technology ensures that your documents are destroyed quickly and easily without sacrificing safety or quality. In this blog post, we'll explain why SAFESHRED is the best choice for on-site shredding.
Introducing SAFESHRED And How Our Services Stand Out
SAFESHRED, a document and data destruction company, stands out from the competition thanks to our high-quality service, advanced technology, and unmatched customer support. Our team of experts not only destroys sensitive data in a secure and eco-friendly way, but they also offer a wide range of customized solutions to fit any business's needs. With SAFESHRED, you can rest assured that your confidential information is protected from data breaches or identity theft. Our commitment to excellence has earned them the trust of countless customers throughout the years, and they continue to set the standard for the document destruction industry. Choose SAFESHRED, and let us handle the security of your confidential data so that you can focus on growing your business.
The Importance Of Data Security
Data security has become a top priority for businesses and individuals alike. With Fraud and identity theft on the rise, it is more important than ever to protect sensitive information from falling into the wrong hands. That's where secure shredding comes in. Our dedicated team of experts is committed to providing top-notch data security solutions to all safe shred clients. From document shredding to driving destruction hard, SAFESHRED is your premier choice regarding safeguarding confidential information.
The Benefits Of On-Site Shredding Services
Protecting sensitive information is essential in a world where privacy and security are top concerns. One of the best ways to do this is through on-site shredding services. This type of service provides several benefits. First and foremost, on-site shredding offers convenience and peace of mind. You can watch as your documents are securely destroyed, ensuring your sensitive information doesn't fall into the wrong hands.
Additionally, on-site shredding is cost-effective and eco-friendly. Instead of relying on costly and wasteful off-site options, you can choose a service that prioritizes sustainability and affordability. Overall, on-site shredding services are a smart choice for anyone who prioritizes protecting sensitive information.
The Step To Secure Document Shredding
Assessment And Customization
The process begins with a thorough assessment of your shredding needs. SAFESHRED understands that every client is unique and tailors their services accordingly. During this step, you'll work with their experts to identify the documents requiring shredding and establish a customized shredding plan.
Scheduled Shredding
SAFESHRED offers flexible scheduling options for shredding. You can choose regular document collection and shredding intervals that align with your business needs. This helps maintain an organized approach to secure document disposal.
Secure Containers
SAFESHRED provides secure containers to store your documents before shredding if you sign up for our scheduled shredding services. These containers are lockable and designed to prevent unauthorized access. You'll receive the appropriate number of containers based on your shredding requirements.
Document Collection
As documents accumulate, they are collected and stored in the secure containers SAFESHRED provides. This ensures that sensitive information remains protected until the shredding process begins.
Chain Of Custody
Maintaining the chain of custody is essential to ensure the security of your documents. SAFESHRED employs strict tracking mechanisms, including GPS-tracked vehicles and documented handling procedures, to ensure that your documents are always accounted for during transportation and shredding.
Document Collection And Destruction
Once the shredding schedule is established, SAFESHRED will securely collect your documents. Our team of experts then transports them to our facilities for destruction. You can rest assured that all shredded materials are recycled and disposed of according to state regulations.
Certificate Of Destruction
Upon completion of the shredding process, SAFESHRED issues a Certificate of Destruction. This certificate provides evidence that your documents have been securely and properly destroyed. It includes essential information such as the date, time, and location of shredding.
Eco-Friendly Recycling
SAFESHRED is committed to environmental responsibility. After shredding, the shredded paper is responsibly recycled, contributing to sustainable practices and minimizing waste.
In conclusion, opting for on-site shredding services is one way to ensure that precious data remains secure and confidential. With the help of SAFESHRED, customers are guaranteed secure destruction of their documents and enjoy personalized service customized to their needs. Contact us today for more information about our complete suite of document protection solutions.