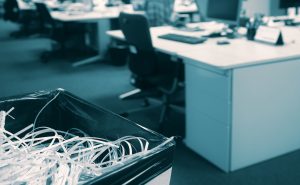 If your business takes confidential data like financial statements, social security numbers of clients or employees on paper, then it is your duty by law to protect the information from falling into wrong hands.
After sensitive data has been transferred from papers to the cloud, these papers need to be securely destroyed. And if you are thinking about the best way to do that, it is through shredding. Those papers need to be shredded. Document shredding is the best way to destroy documents containing sensitive information so they don't fall into the wrong hands.
If you are still considering whether or not to implement this layer of security in your business, here are 5 reasons you should consider using document shredding services;
1. It is Mandated by Law
It is not mandated by law to use document shredding services for your business, but it is mandated by law to protect the sensitive information of your clients or employees. Pare adventure sensitive information falls into the wrong hands and got traced back to your office, a heavy levy will be placed on you to pay for the careless act.
Document shredding services eliminate such things from occurring. With a document shredding company handling your shredding needs, documents are collected from your office and are taken to their plant for shredding.
After this is done, the shredded pieces of paper are then transported to a recycling facility to be recycled into new paper products.
As you can see, the destruction process is safe and secured. And you are also given a Certificate of Destruction signifying that your documents have been properly disposed of.
2. It Improves Document Security
Identity theft is on the rise and it is becoming a big threat to people with sensitive information shared with businesses. In-house shredding may not shred your documents well enough due to blunt shredder blades. If the pieces can be put together, then your business is vulnerable to a data breach.
With document shredding services, sensitive information of your employees, clients, customers, as well as your company's details are protected from identity theft. SafeShred will make sure your shredded documents are given full protection until they are recycled into fresh paper products.
3. Document Shredding Services 2-in-1 Services
When you conduct in-house shredding, the employee in charge of disposing of shredded documents may not know how or where to recycle the shredded documents. This means the shredded documents end up in the trash. And you know what can eventually happen.
This is where document shredding services come in. With SafeShred, your documents are shredded and transported to a recycling facility to be recycled into paper products.
4. It Saves Your Business Money
Buying a shredding machine involves money. You will have to also spend money on maintenance, repairs, and paying someone to handle shredding.
Hiring document shredding services save your business a lot of expenses. You just make a single payment, which is not up to half the amount you would spend acquiring a shredding machine. Plus, you get enhanced security over disposing of documents with sensitive information.
5. It is an Environmentally-Friendly Business Practice
A lot of trees are cut down to make paper. To protect our forest, the recycling of papers is encouraged. Having your shredded materials recycled contributes to the wellbeing of the environment and the preservation of our forests.
With SafeShred, it is our responsibility to make sure all shredded documents are recycled at no extra cost.
Looking for a certified and trusted documents shredding service in southern California? SafeShred is here for you. We render both on-site and off-site destruction services. With just one call, we will take care of your pick up, destruction, and disposal. Call us now to request a quote.