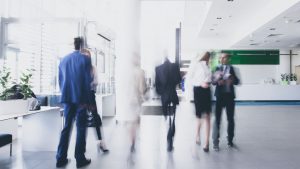 Data security is an essential element of a modern business. Customers trust the companies they deal with to have the plan to keep their private information out of the wrong hands. Secure shredding is a highly effective means to get rid of paper documents on behalf of businesses. In this article, we will discuss nine industries that can benefit from secure shredding.
Financial Institutions
Banks, investment firms, and other financial institutions handle highly sensitive customer information daily. In fact, the Gramm-Leach-Bliley Act (GLBA) requires these types of businesses to protect their customers' nonpublic personal information. One way to do this is by shredding old documents containing this information.
Healthcare Organizations
Like financial institutions, healthcare organizations are required by law to keep certain patient information confidential. The Health Insurance Portability and Accountability Act (HIPAA) sets strict rules about how patient data can be used, accessed, and stored. Document destruction of outdated or unnecessary medical records is one way to help HIPAA-covered entities comply with the law.
Retailers
In the retail industry, customer data is everything. From contact information to purchase history, retailers rely on data to market their products and services and build customer relationships. But this data can also be used for identity theft and fraud if it falls into the wrong hands. That's why shredding old receipts, customer lists, and other documents is essential for retail businesses.
Property Management Companies
Property management companies deal with sensitive information, from tenant applications to lease agreements. It might be used to commit fraud or identity theft if the wrong people obtain this information. The destruction of old documents is one way to help property management companies protect their tenants' information.
Manufacturing Companies
Manufacturing companies often have proprietary information that they need to keep confidential. This could include product designs, production schedules, or customer lists. If this information were to get into the wrong hands, it could be used to steal business or cause financial harm. Shredding old documents is one way to help manufacturing companies protect their confidential information.
Legal Entities
Lawyers, paralegals, and other legal professionals deal with confidential client information daily. When this information is misused, it could be used to exploit the clients or the legal system. Getting rid of old documents is one way to help legal professionals protect their clients' information.
Insurance Companies
Insurance companies deal with sensitive customer information, from policy to social security numbers. Misuse of this information could lead to identity theft or fraud. Disposing of old files is one way to help insurance companies protect their customers' information.
Educational Institution
Schools, colleges, and other educational institutions collect sensitive information about their students, from contact information to academic records. In the wrong hands, this information could be used for identity theft or fraud. Destroying old documents is one way to help educational institutions protect their students' information.
Government Agencies
Information security is also vital for government agencies, which deal with a lot of sensitive data. It could include tax records, birth certificates, and social security numbers. If this information were to get into the wrong hands, it could be used for identity theft or fraud.
Shredding Services In Southern California
Secure shredding is a highly effective way to protect businesses against data breaches and identity theft. If you're looking for a shredding service in Southern California, look no further than SAFESHRED Document Shredding. We are a highly reputable and reliable shredding company that offers shredding services to businesses of all types and sizes. Contact us today to learn more about our shredding services or to schedule a free consultation.