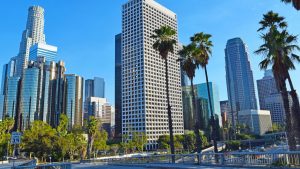 In  Los Angeles we have the busiest ports in the United States with a great volume of merchandise therefore, product destruction is a vital service to secure the quality and the quantity of your product. It is more crucial now than ever to protect your reputation. Many companies turn to product destruction services from reliable companies like SAFESHRED. 
What are Product Destruction Services? 
Product destruction services are the process of destroying products that are no longer desired or considered defective. For reasons such as protecting businesses from liability, safeguarding trade secrets, and keeping product brands secure. 
Depending on the shape and the made of materials, SAFESHRED provides a safe and effective way to destroy products quickly and efficiently. 
Why Use Product Destruction Services……
Brand Security 
When you have products that are defective, you don't want them to be on the market. This could damage your reputation and cost you money to recall products. Product destruction services help you keep your products out of the market and protect your brand. 
Liability Protection 
Having unsafe products that could cause injuries will make you liable if they are misused. Product destruction services will help you keep these products out of circulation and protect yourself from liability. 
Proprietary Information 
By using product destruction services, you keep your trade secrets or proprietary information on your products. 
Certificate Of Destruction 
A certificate of destruction is a document that proves that a product has been destroyed. This certificate is important because it shows that the company that destroyed the product followed all regulations and laws. The certificate provides you with confidence and proof that your materials have been destroyed in a secure manner. 
Product destruction is vital for businesses in Los Angeles County. By using a reliable product destruction service, you can protect your products and your reputation. 
SAFESHRED provides a safe, secure, and easy alternative for your product disposal needs that guarantees material remains irrecoverable and unusable. Contact us today to get a quote on our product destruction services!