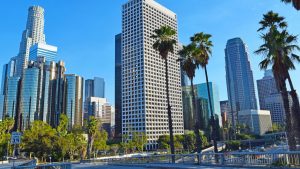 If your Los Angeles company is considering outsourcing its paper shredding, getting a Certificate of Destruction is an excellent step towards ensuring compliance. While shredding in-house is better than failing to shred at all, it simply does not provide the same security to your business and could lead to legal liabilities. If you have done some research, you likely have come across the term COD or Certificate of Destruction, but are you aware of its significance and the role that it plays with regard to secure, document destruction? 

Identity theft cases only continue to increase, meaning that it's more critical than ever to have a regular paper shredding schedule in place. In doing so, you're taking preventative measures in protecting information surrounding your employees and customers. It is more important than ever for businesses to implement a secure, document destruction program to protect their employee's and customers' personal information.
The idea of passing over private documents to a shredding company may have you wondering whether or not it's a secure process and we completely understand any hesitations you may have. After all, how can you be sure you're dealing with trained and knowledgeable professionals? What if documents get lost or stolen during the process? Worse, how can you be sure your documents are in fact destroyed thoroughly? Not to worry, these are valid questions that you should be asking yourself when partnering with a document destruction company.
A reputable and trustworthy company such as SAFESHRED, will always provide you with documented proof that states your information has been destroyed safely and in compliance with California privacy laws. This Certificate of Destruction (COD) ultimately provides you with peace of mind in knowing that we have taken all necessary security precautions during the entire paper shredding process to protect your company. Unfortunately, some shredding companies will state that their services are secure, but in actuality, they are unable to provide physical proof that confirms this. You are encouraged to go elsewhere for your shredding needs if this is the case.
A Certificate of Destruction supplies the following details:
Verifies your documents have been thoroughly destroyed with a complete audit trail
Clear statement of governing terms and conditions
Distinct work order number
Remember that regardless of whom you decide to hire for your paper shredding, it is recommended that you never shred with a company that doesn't provide a Certificate of Destruction. This piece of documentation acts as a point of reference and liability, should any problems arise.
At SAFESHRED we take the protection of our clients very seriously, and we place your safety above all else. Contact us today for more information on our secure paper shredding services, or for more details regarding our Certificate of Destruction. Call 1-800-987-4733