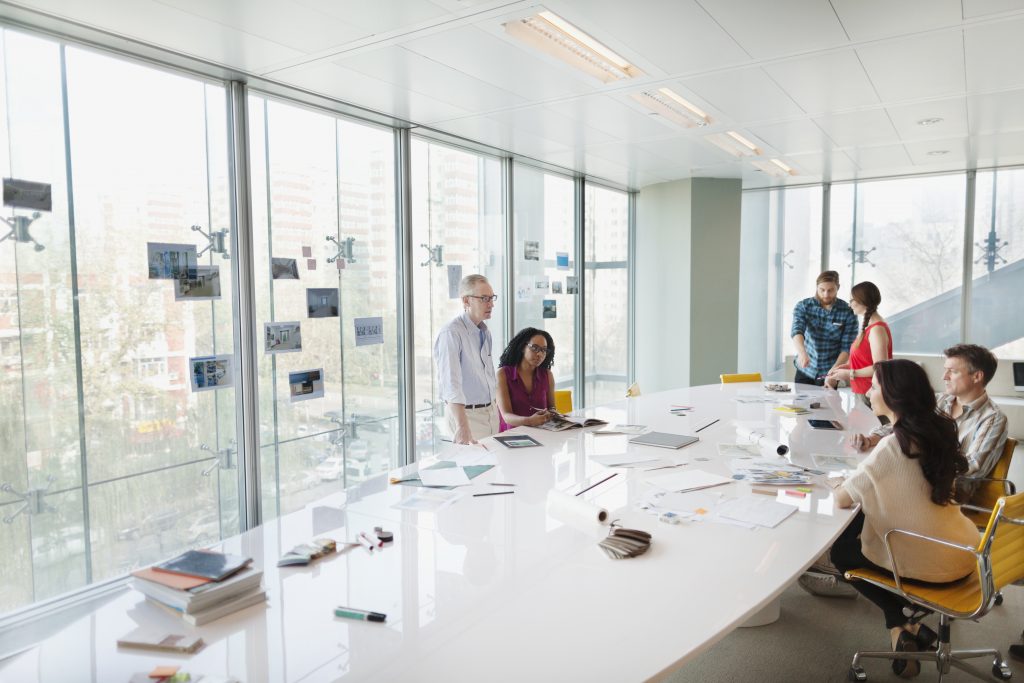 If your employees are back in the office and paper is beginning to pile up again, it may be time to sort through your business documents to determine what should be stored and shred. It's far too easy to store old envelopes and documents in a junk drawer, desk, or storage room because it seems logical and convenient at the moment. After all, what if you'll have to reference them again in the future? Or perhaps you're simply holding onto them because you're afraid to compromise your security.
All of these scenarios are understandable and familiar, but unfortunately, hanging onto these old files unless absolutely necessary leaves your business, employees and customers, susceptible to outside threats. Why? Many of these contain confidential details, making them highly sensitive in nature.
Luckily, there is a solution that will not only remove this clutter from your office but will also protect you from the risks of identity theft in the process.
Here is Where Mobile Shredding Services Can Help
When you've had enough of the junk piling up in your office or are becoming frustrated by the lack of space due to paper pile-up, mobile shredding services are available for your business to safely collect and shred these files for you, so you can begin using those storage spots for more useful purposes.
"Why doesn't the recycling bin cut it? After all, it IS paper, right?"
Curbside trash and recycling bins are gold mines for identity thieves. Any file that is disposed of in a blue bin or garbage bin is essentially open to anyone for the taking. Do you really want to face this gamble? When it comes down to it, this method of disposal lacks security and is not worth the risk of potentially exposing sensitive matters to the wrong individual.
So why opt for a mobile shredding service? Why not do it yourself with an office shredder?
Office shredders often overheat and break down; not to mention, they aren't designed to shred files beyond recovery. These little devices take your documents and shred them into strips, which can be reassembled fairly easily. It's also a nuisance when you have to hand feed each individual file separately – a task that could take hours depending on how many files you have to shred. Save time, money, and headache while ensuring your security by hiring a mobile shredding company that can come directly to your place of business.
What Does Professional Mobile Shredding Involve?
Typically it involves a mobile shred truck arriving at your business, where all files being disposed of are securely shred immediately, on-site, outside your property. It's convenient, fast, and affordable, which is why many organizations are adopting this service more and more, especially as many of us are back to the office. Companies often enjoy the added benefit and peace of mind they experience by being able to witness the destruction process firsthand.
Three Key Benefits of Mobile Shredding
It is Convenient, Cost-Effective and Fast
Identity theft is continuously on the rise, so ensuring your confidential documents are securely disposed of is more critical than ever.
As mentioned, taking on this task yourself with an office shredder is very daunting, messy, and unreliable. Plus, it does require that you remove staples and paperclips or they can jam the machine, which only leads to more unnecessary issues and costs. Refrain from buying an office shredder that will likely require maintenance or replacing and instead consider turning to the professionals.
A mobile shredding service offers a more convenient way to shred your documents. Whether you have a few loose files or an entire garage full of old records, your shredding provider's qualified, background-screened, and uniformed technicians come right to your location, collect your documents, and securely shred them right on your premises, all within a matter of minutes. It is a complete privacy protection solution that eliminates the time and stress of at-home shredding.
It is Secure and Certified
Choosing to hire a professional document shredding company, means you benefit from a service that is exceptionally safe and secure; and in the majority of the cases certified. Meaning you are working with a company that has specific protocols in place that directly reflect the highest of industry standards in privacy protection. All shredding jobs are finalized by issuing a Certificate of Destruction, outlining documents that have been destroyed according to specific legislation.
Furthermore, a AAA NAID Certified company such as SAFESHRED guarantees total compliance and the highest level of security. To hold and maintain AAA Certification, a shredding company must pass surprise audits that evaluate these criteria:
Operational security
Employee hiring and screening
Responsible disposal of documents
Liability insurance
With this in mind, you can rest assured that your confidentiality will always be protected.
It's a Sustainable Method of Disposal
We all want to do better to improve the health and well-being of our environment. That is why so many are inclined to recycle their documents rather than tossing them in the trash. With a trusted mobile shredding service, you won't have to sacrifice the privacy of your documents by recycling them. Rather, your shredding provider will recycle all the leftover paper particles following the destruction process. All these shredded bits are sent off to a recycling facility where they are made into other paper products.
Why SAFESHRED for Your Document Shredding Needs?
We transport sensitive information in secure vehicles that are GPS-tracked to and from our locations.
We are a green company! All of the paper we shred is recycled.
All documents and records are destroyed with absolute confidentiality.
For your protection, shredding is carried out only by carefully screened professionals.
We follow a rigorous Chain-of-Custody with documented accountability.
Shredded documents are issued with a Certificate of Destruction. You can be confident that your sensitive documents have been securely destroyed and are irretrievable with our secure method of destruction.
Protect your documents with the highest security standards in the industry; get in touch with the SAFESHRED team to arrange your shredding appointment.